A custom home should be just that – customized to you and your family's lifestyle. The home should be designed and built to fit your lifestyle needs. To get the most of your custom new home we always recommend clients reflect on their floor plans and imagine the home they are about to build. Imagine every detail from the yard and exterior design elements to what you will see when you first walk in the door. Don't "jump the gun" on your floor plans, instead take a few extra minutes to make sure what you *think* you want is really what you want.

If you take time to study your floor plans and plan out exactly how you intend to use each room, it can make a big difference in making sure you get a new home that is truly customized to how you live. Sometimes looking a floor plan with fresh eyes can reveal things missed or previously overlooked.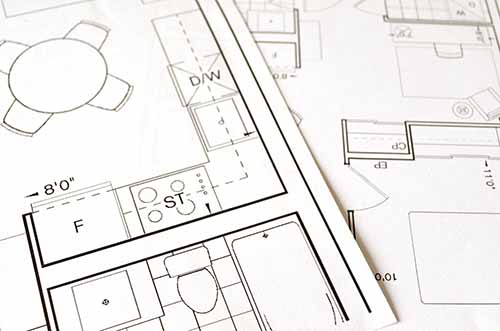 Here is how it works:

Once you have your plans exactly how you think you want them, take a few minutes to sit back and study them closer, envisioning yourself in the finished rooms. You may need to wait a day or two before really studying them to ensure you bring a fresh perspective to them. Imagine yourself pulling up to your new home and walking in. Do you pull up to the front door or park in the garage? Maybe you have been to the grocery store and have lots of bags to carry in… which way will you enter your home? Where do you set your stuff when you first walk in? Groceries will obviously go the kitchen to be put away, but what about your other stuff – purse, wallet, cell phone, keys, etc.? If you have children, where will they put their bookbags, coats, hats, shoes and sports bags?

Now image each room in the house, one at a time. What will go in each room? Where will you place furniture… beds, dressers, nightstands, couches, end tables, book cases, and accent chairs? What about tvs and other electronics? Will you need floor outlets for lamps in the main living areas? Consider window size and placement in relation to furniture. Keep in mind window size and placement requires a balance of exterior aesthetics and interior functionality.

Imagine the master bathroom. Do you have a place to hang towels and store fresh linens? Imagine your guest bathrooms. Do you have a place for your children and/or guests to hang towels and store personal items? What about towels and linens for guest rooms and bathrooms? If you have young children, do you need a tub/shower in their bathroom, step stools or dirty clothes hampers?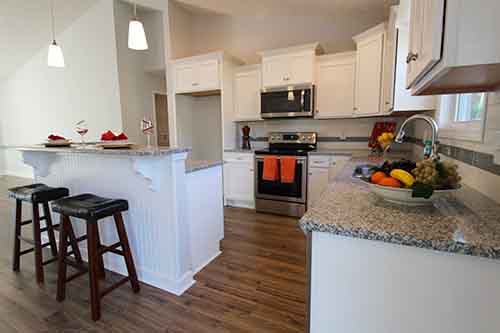 Imagine the kitchen and dining area. Think about how you will use the kitchen. Do you have sufficient countertop space for prepping food and storing your small kitchen appliances like electronic mixers, toaster ovens and coffee machines? Do you like to grill? Where will the grill be in relation to your kitchen? Do you have exterior lighting planned where you will put your grill?

Study each detail of your floor plan. Some space is required for mechanical chase ways and your water heater but is there any "dead space" that could be utilized? Maybe as open shelving or other storage? The idea here is not to change your floor plan but rather to make sure you are maximizing your square footage to your needs.

It is also important to recognize that there are budget constraints to consider as well. Sometimes you can't get everything you want in the budget you need to stay at, so weigh your options and evaluate them carefully. Envisioning your finished home may help you with the trade offs you need to make.

At AW Homes we take pride in helping our clients build their custom dream home. With more than 30 years of new home construction experience we are pretty good at maximizing square footage and building homes that meet our client's expectations and needs. Building a custom new home is a big project, let our seasoned designers and contractors help make sure your new custom home is perfect – from your aesthetic and functional expectations to quality construction that is built to last.

Other Recommended Articles:
Placing the Most Important Rooms in Your House 
Planning For Your Electrical Walk Through 
Tips for Designing Your New Custom Kitchen 
Designing Your Custom Bathroom

Alan White
Operations Manager
AW Homes