Residential Custom Home Builders Since 1986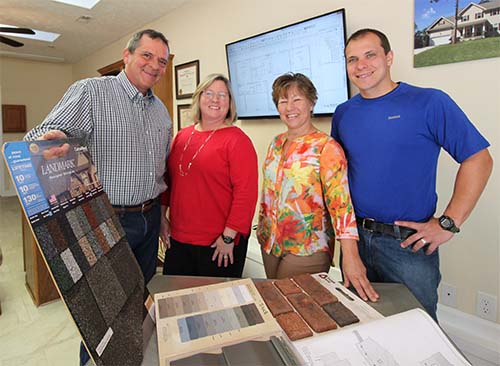 AW Homes is a licensed building contractor and authorized by the State of North Carolina to practice General Contracting, both commercial and residential.
AW Homes began operations in 1986 and is owned by Andy and Kathleen White, and their son, Alan White. A family-owned business, AW Homes' core principles reflect quality, commitment, honesty and reliability. AW Homes serves Moore County communities, as well as the surrounding counties of Hoke, Scotland and Lee.
AW Homes is a professional, full-service home builder providing home design, new home construction, renovations, additions, remodeling, existing home repair and maintenance. We specialize, however, in designing and building custom homes in the Sandhills of North Carolina. AW Homes is committed to establishing long-term relationships with each client. Lifetime enjoyment and customer satisfaction are among many of the stringent requirements AW Homes has for itself and that translates to quality and integrity with our customers. Every sub-contractor must meet specific requirements and the owners, Andy, Kathleen and Alan White are intimately involved in every detail of the business, ensuring that everyone at AW Homes delivers as promised. All services are guaranteed and a 1-year written warranty is standard with all new home construction.
At AW Homes, we are proud of the many custom homes we have built as well as the superior reputation we enjoy as reliable custom home builders for additions, renovations and home repair. We enjoy high levels of customer satisfaction and we are driven to build long-lasting customer relationships. A home is the single largest investment we all make in our families and at AW Homes, we command the highest respect for your "home".