AW Homes' Core Management Team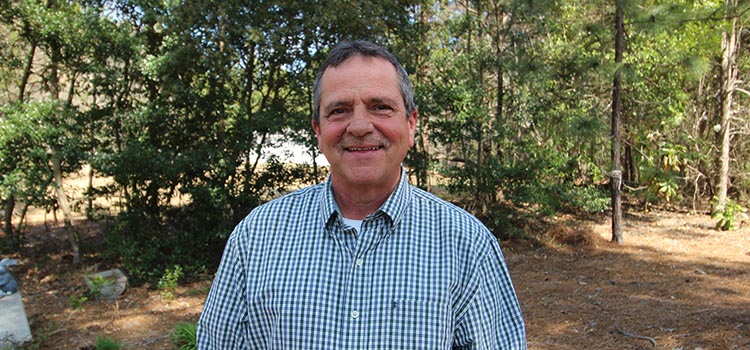 Andy White
President & General Contractor
---
Starting his career as a partner-manager with Golden Corral restaurants in Newton, Iowa, Andy realized that the demands of the restaurant industry were interfering with his responsibilities and enjoyment of parenthood and family. He soon returned to his hometown of Southern Pines to pursue a career as a home builder. Andy recognizes the importance of trust, reliability and quality hard work in all aspects of his life and translates this commitment to every client and every project. Andy defines himself as a "people person" and enjoys working with employees, sub-contractors and clients alike to ensure satisfaction. Andy is an avid fisherman, hunter and conservationist. "Home" is more important than anything Andy does and AW Homes could not have a better leader.
---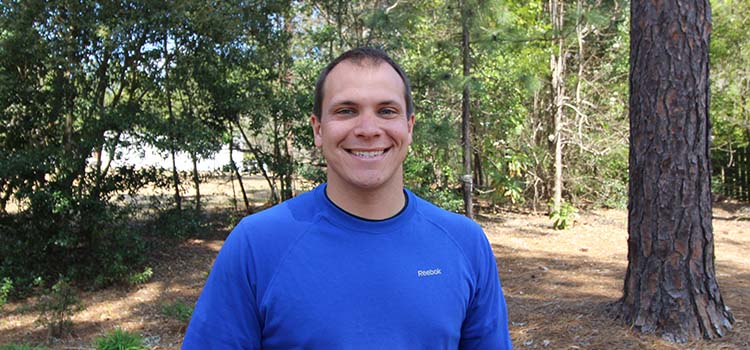 Alan White
Operations Manager
---
Alan, Andy and Kathleen's son, grew up living and breathing all aspects of home construction. Often spending summers on the job site, he developed a passion for woodworking and home building. In 2009 Alan graduated from NC State University with a BS in Wood Products and a minor in Business Management. Upon graduation he went into the wood manufacturing industry leading production efforts and managing production quality for companies such as Arauco USA and Weyerhaeuser. After the birth of his daughter, Haley, Alan decided to move back to Moore County to raise his family and help grow the family business. Having worked in large manufacturing facilities, Alan brings rigorous process efficiency coupled with high standards of quality and safety.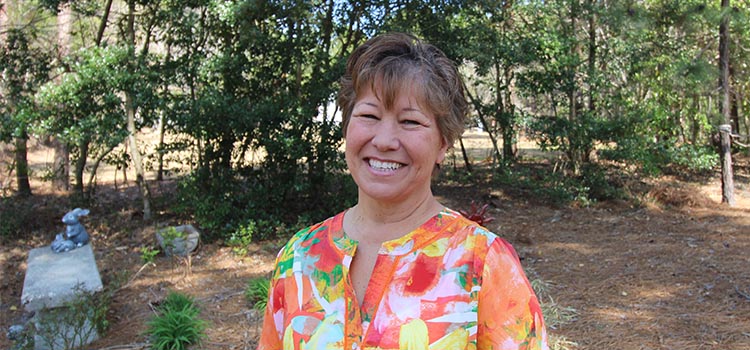 Kathleen White
Financial Manager & Designer
---
Kathleen is especially keen and attracted to the creativity of the home building industry. She is responsible for all finances and is intimately involved in the design process. A CPA by trade and passionate about the home construction business, Kathleen brings the perfect balance of budget discipline, home design and financial management to every job. Kathleen graduated from NC State University with a BA in Accounting, and from there she went on to attend Drake University in Des Moines, Iowa, where she received her MBA. Kathleen, a mother of four, understands the value placed on "home" in family life and brings those shared values to every customer relationship.
---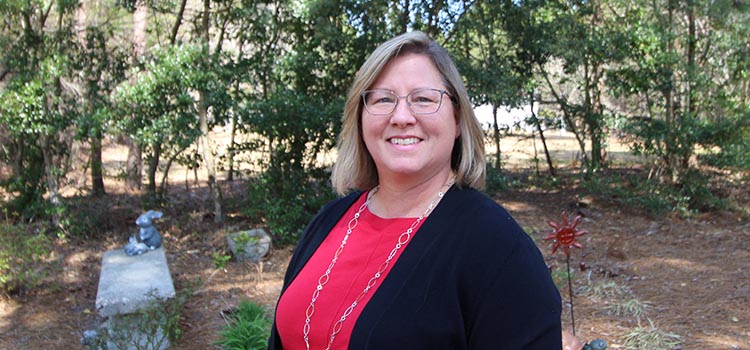 Paula McKenzie
Office Manager
---
Paula joined AW Homes in 2001 after taking a break from the workforce to raise her three children. She has a degree in Applied Science and Computer Programming and a passion for accounting and bookkeeping. Paula is an integral part of the company handling the day-to-day management of the business, including financial matters and ensuring our sub-contractors and employees have what they need to complete their work in a quality manner. She enjoys working with suppliers and sub-contractors to help keep projects on-time and moving forward. Outside of the office, Paula enjoys spending time with her husband, Steve, and her three  children.
Dennis Sovereign
Lead Carpenter
---
Working carpentry all of his life, Dennis' skill is undeniable in all aspects of home construction. He is especially skilled with interior finishes and trim work. And when it comes to special requests by our customers, Dennis is our "go-to" resource to ensure we can do everything possible to meet the needs of every customer. Dennis joined the AW Homes team in 1993. Aside from being one of the best carpenters in the business, Dennis is an expert wood carver, avid fisherman and enjoys hitting the greens.
---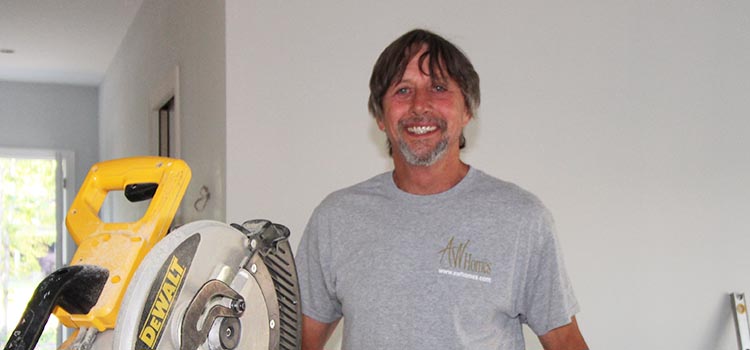 Preston Steele
Carpenter & Roofing Specialist
---
Working with AW Homes for over 26 years, Preston is skilled in painting, framing, roofing, carpentry, trim work and home repairs. We recognize roofing structures are an integral part of the quality of a home, that is why having a proficient carpenter who is also a specialist in roofing is critical to our customers. Preston is known for his attention to detail and commitment to project success. A native of Moore County, Preston is an accomplished archer, with a passion for hunting and gardening.