Your Vision. Your Custom Home.
Custom Home Builders of the Sandhills
At AW Homes we specialize in designing and building custom homes in the Sandhills of North Carolina. From the floor plan to the exterior design and interior features, your custom new home should be just that - customized to you. It should be a reflection of your style and function to meet the needs of your family. As licensed General Contractors with more than 30 years of experience you can trust us to bring your custom home vision to life. Contact us today to get started on your new custom home!
It Matters To Us Because It Matters To You
AW Homes is known throughout the Sandhills for our quality built custom homes. From site clearing to the materials, workmanship, and final touches, we ensure quality work at every step of the process. A home is one of the single biggest investments you make in your life. We believe it should be designed and built to last.
In addition to building quality custom homes, we build strong relationships. We build strong relationships with our clients as well as our suppliers, employees and sub-contractors because having a team you can trust and depend on is important to us and our business. We work closely with our clients and our team to make sure we deliver on our client's expectations.
Trust us with your vision and we will bring your custom home to life!
"I am very pleased with everything, better than I ever could have expected. Working with you and your family certainly was a blessing! I've heard of horror stories with people who chose the wrong builders and I'll be honest, when I first walked in and met you all for the first time, you guys felt like family. I could not have chosen any better of a builder than AW Homes. Thank you so much for all you have done for me. My dream did come true!"

- Meg
Whether renovating an existing structure or expanding your living space, AW Homes offers one source for all of your home addition, renovation & remodeling needs. Learn more.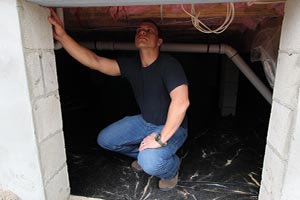 We know houses inside and out. Let AW Homes' team of home repair experts and sub-contractors maintain the quality of your home with worry-free service. Learn more.