The idea of building a new house — an exciting vision and a simple answer for most people at first. They can imagine their new home in their minds: the bedrooms and baths, the look of the kitchen and main living areas, the outdoor living spaces… it seems like they have every detail completely planned out. However, once you get deeper into the house plans and specifics of the house, you can almost see the stress and anxiety come over them. What happened to the simple vision?
For many people building a new house can be very overwhelming to say the least. There are a lot of factors that must be considered and, often times, compromises that must be made. This includes couples making decisions about flooring or siding options as well as financial decisions, such as which features are most important and which ones will have to wait to keep the project on budget.
At AW Homes we work closely with our clients throughout the whole process to ease the burden of constructing a new home. This includes helping our clients make decisions about the design elements and features that ultimately tie the house together. With more than 30 years of experience, we are able to help guide our clients through the process, presenting various options, their trade-offs and helping them weigh the options to find the solution that best fits their family's needs. Here are a few tips for designing and building your new home:
1. Plan and Prioritize Features: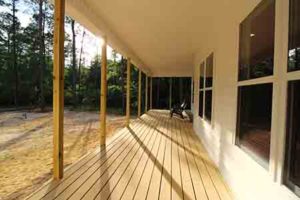 As a family sit down and make a list of all of the features you would like in your new home. This includes all interior and exterior living spaces. Involve your children in the process too as it makes them feel included and let's you know what's important to them. Also, take into consideration your family's future needs. Are you planning on expanding your family? Are you getting ready to have an empty nest? Looking ahead at what your family will need in the next 5-10 years can help you plan and prioritize better. 
It is highly likely that you will easily fill up a page of "things you have to have" in your new home. Knowing everything on your family's list may not fit in the budget, review your list of needs and wants, and prioritize them together. Identify features that can be added later, features that would be "nice to have" but are not necessary, and what is most important and a "must-have".
2. Set a Budget and Stick to it: You have to balance your dream house with what you can realistically afford. Have an in depth conversation with your partner about finances and money. Agree on a budget that you can comfortably live with and stick to it. This can be one of the hardest tasks in building a new home. For many couples there comes a time in the construction process where hard decision have to be made. Good communication and good listening can facilitate this process.
3. Space Planning, Avoid Under-Utilized Rooms: When choosing or designing a floor plan take into consideration the spaces and how you will use them. An oversized walk-in closet is nice, but could the space be better used if added to the master bathroom or bedroom? Pay attention to your climate and need for a coat closet. If you don't use a coat closet, don't build one. Are you going to have a Mudroom? Consider adding storage cubbies, or a large wash basin for muddy children and pets. 
It is important to take your family's lifestyle and habits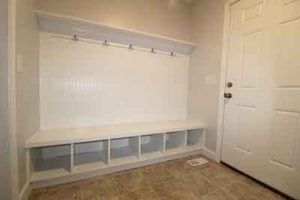 into consideration when designing your new home. Also think about how your lifestyle may change over the next 5 years. It may be possible to rearrange or downsize some living spaces knowing the needs will be changing soon. There may also be spaces that can serve two purposes. For example, a sewing room that doubles as a guest bedroom or office. Understanding how spaces will be utilized will help you make the most of your spaces.
4. Hire a Home Builder You Trust: It is incredibly important to find a home builder you can trust. There are many moving parts when it comes to new home design and construction and you want to make sure you have someone overseeing the whole project that you can rely on. There will also be decisions that need to be made about products and structure that you know nothing about. Having a licensed general contractor you trust to explain your options and the trade-offs will make it easier to keep the project moving forward and make you more confident about your decision.
5. Communicate With Your Builder: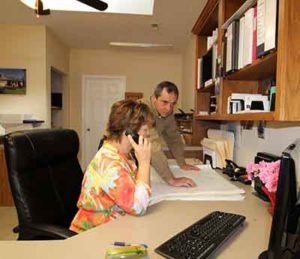 Having good, regular communication with your contractor not only helps them know what is most important to your family, it also builds understanding, trust and confidence. If you have concerns or something has changed with your family's needs, talk with your builder right away. An experienced contractor can ease the construction process and make sure your concerns and needs are addressed.
6. Be Flexible and Understanding: Projects can get delayed for any number of reasons… the permitting process taking longer than expected, inclement weather preventing crews from being able to finish framing or pour concrete, the hardware you want in your kitchen being on backorder, etc. It is important to be flexible and understand that some things are out of your builder's control. Having a builder you can work closely with and trust, will help in dealing with any road bumps that come along.
Kathleen White
Financial Manager & Designer
AW Homes