As in any industry, there is always a balance between quality and production. The faster you build a house, the more you can build, the more you can sell and the more money you make. But mass produced homes often come at a cost – and that is quality. Quality of materials, quality of workmanship, quality of supervision and reliability. While beautiful and stunning at first glance, often a closer look at mass produced housing will reveal problems lurking in dark corners.
A common characteristic in the construction of mass produced housing are crews that are constantly on top of each other trying to get their work done. When too many sub-contractors are working on top of each other under tight deadlines and tight budgets, corners get cut and quality of workmanship gets lost. It becomes a "just get it done and get it done fast" job with little care or attention given to any other aspect of the home or another sub's work. That is why it is critical to have a reliable contractor you can trust on site daily, managing the construction process and ensuring every sub-contractor's work meets the quality standards you want and expect in your new home. In an AW built home we schedule our subcontractors, giving each adequate time and space to do their best work on each home.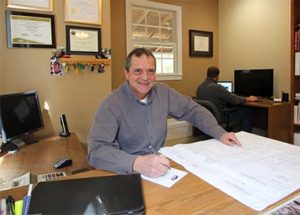 At AW Homes our homes aren't mass produced. Our homes are carefully thought out, designed and constructed. We know you want and expect a great home that is built to last your family a lifetime. That is why we make sure quality is built in from the ground up and we personally inspect each job site daily. If something isn't done right or up to our standards, we aren't afraid to call a sub-contractor back to have them redo their work. We believe it is more important to get a home built right using quality materials and reliable sub-contractors than it is to mass produce homes. We recognize the value of happy customers and the important role they play in our business.
With more than 29 years of experience we have found the best crew and sub-contractors in the business, who hold themselves to high standards. They know what is expected of their work in an AW built home and know that AW Homes will not accept anything less than high quality workmanship.
So the next time you are house hunting take a closer look at the details and ask more questions about the construction process. When it comes to your home it isn't just the price tag and location that are important, but also the quality of the construction. Afterall, your home is where you are setting your roots and raising your family. It should be built with care and designed to last a lifetime.
Alan White
Operations Manager